The ingredient in Cialis is Tadalafil, which treats male sexual dysfunction, including impotence or erectile dysfunction (ED). It can increase blood flow to the penis during sexual intercourse and maintain an erection. It can also be used to treat prostate hypertrophy, also known as benign prostatic hyperplasia (BPH). This medicine can relax the smooth muscles of the prostate and bladder, helping to relieve the symptoms of BPH, such as inability to urinate, small urine flow, unclear urination, frequent urination, nocturia, etc..
[Drug name]: TADARISE-5
[Product name]: Cialis 5mg
[Scientific name and ingredient]: Tadalafil TADALAFILhttps://www.healthshop.sg/product/tadarise-5-5mg-singapore/https://www.healthshop.sg/product/tadarise-5-5mg-singapore/
[Drug link]: https://www.healthshop.sg/product/tadarise-5-5mg-singapore/
[Manufacturer]: Sunrise Pharmaceutical Factory (three major pharmaceutical companies in India, one of the top ten pharmaceutical companies in the world)
[Product specifications]: 10 pieces per board
[Product Efficacy]: Treatment of erectile dysfunction and maintenance of prostatic hyperplasia
[Recommended treatment course]: 30-60 days for mild impotence, 60-100 days for moderate to severe impotence
[Usage and Dosage]: 1 pill at a fixed time per day
[Notes]: The dose of 5mg is very low. It is basically used for long-term repair and treatment of impotence patients. There is nothing to pay attention to at present.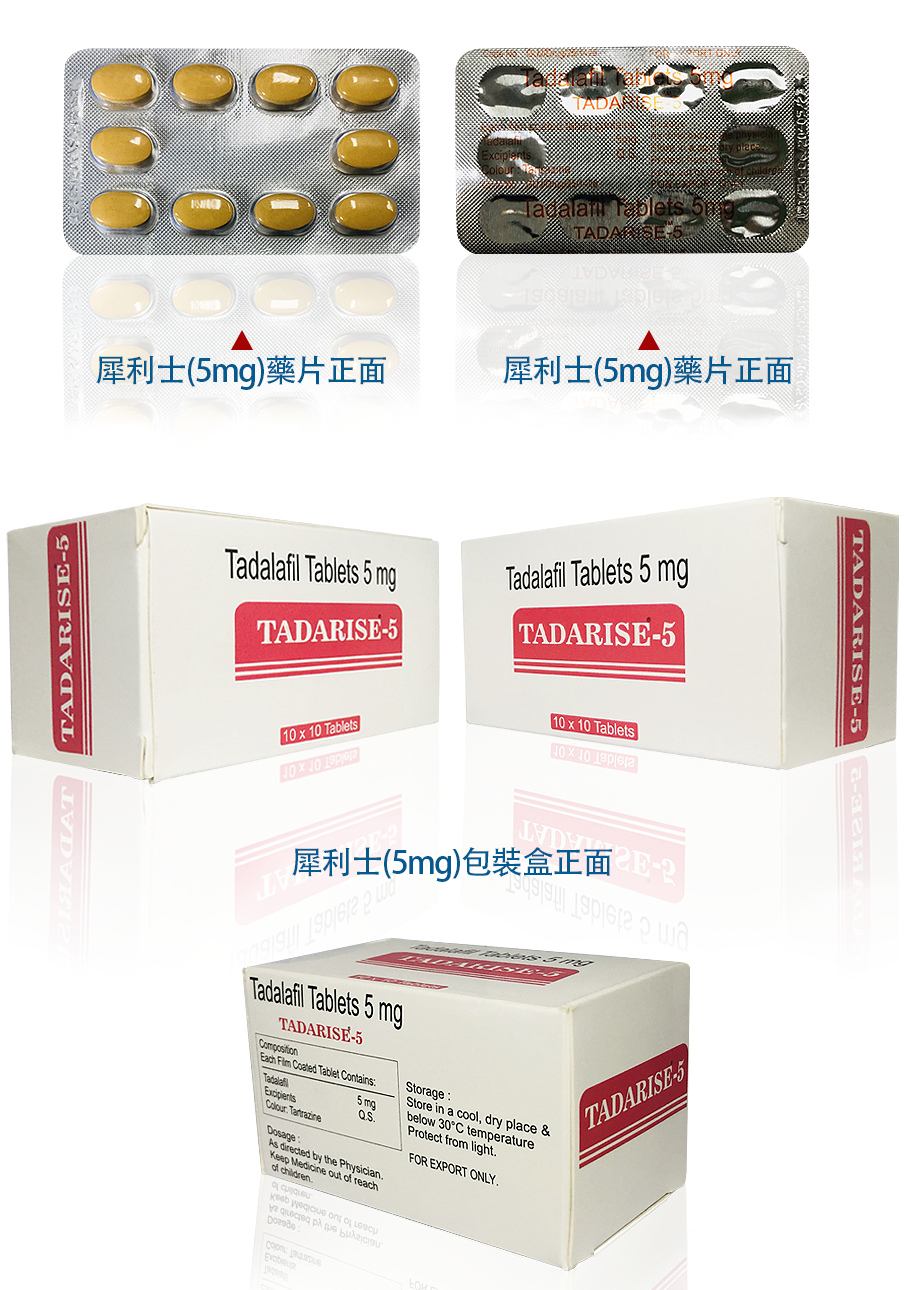 Cialis 5mg Daily
Super Cialis has a large dosage and has the dual effects of helping erections and treating premature ejaculation (click here to see the description of Super Cialis). It is suitable for users who have sex once a week or more often. You don't need to take it every day, usually 1-2 times a week. It is used to improve sexual performance within 36 hours after taking it.
Cialis 5mg daily tablet has a small dose and should be taken at a fixed time every day to maintain a low dose in the body. It is used to treat people who really suffer from mild, moderate to severe impotence but no premature ejaculation. Due to the low dose, almost no side effects are felt at all. , there is less need to avoid conflicts with other drugs, and it is currently the only sexual dysfunction drug that does not affect daily life at all.
Cialis Daily Tablet takes 5mg daily. After taking it for 5 consecutive days, the tadalafil content in the body is about 8mg. It is very helpful for erectile dysfunction and prostate in middle-aged and elderly people.